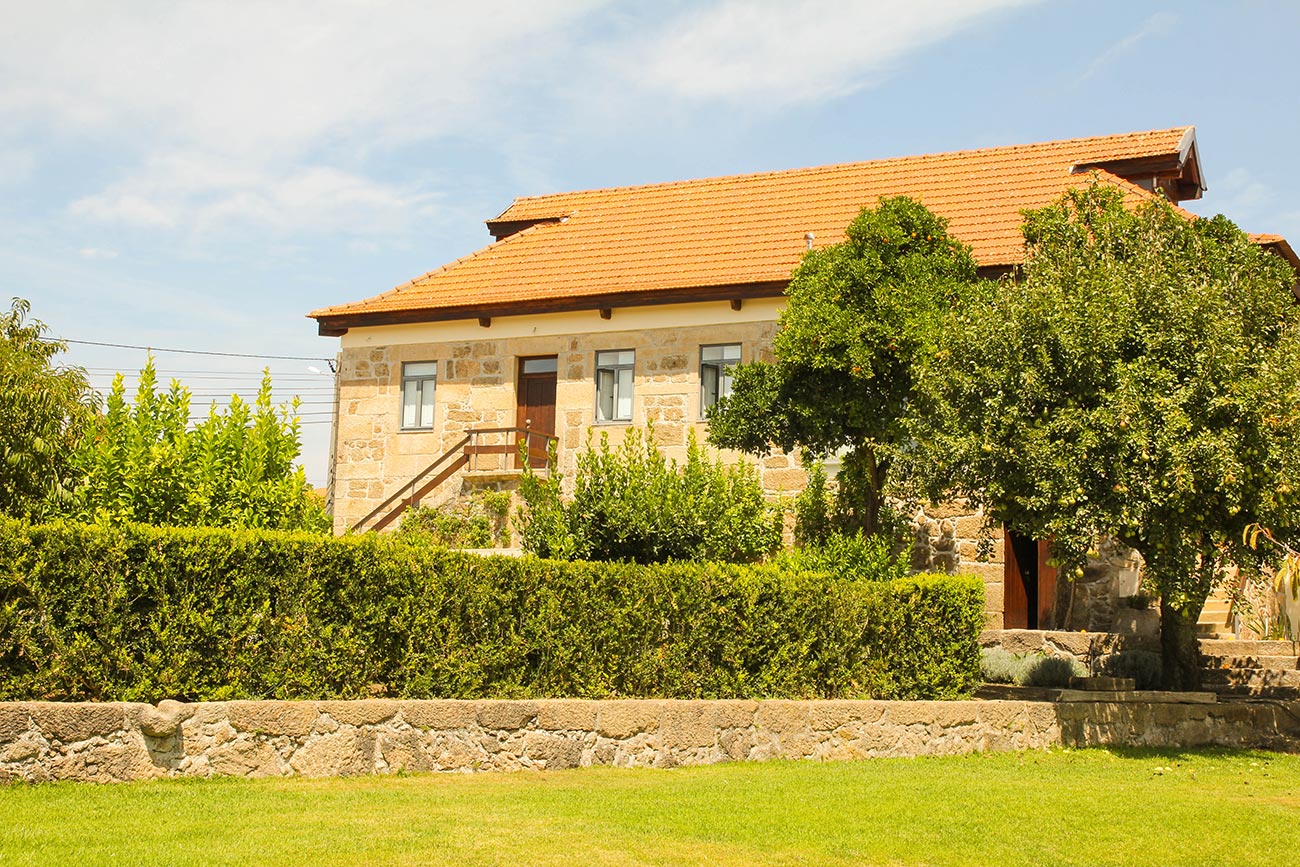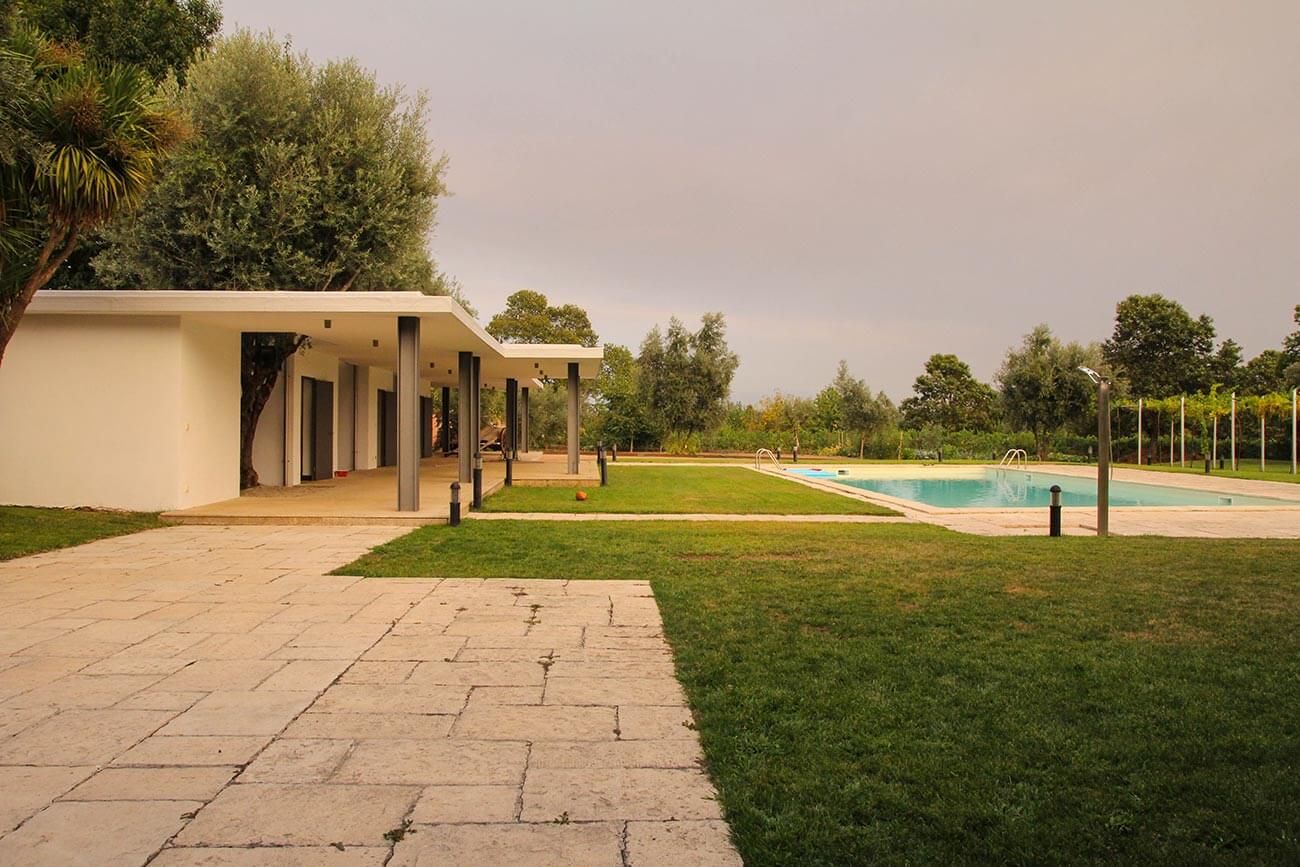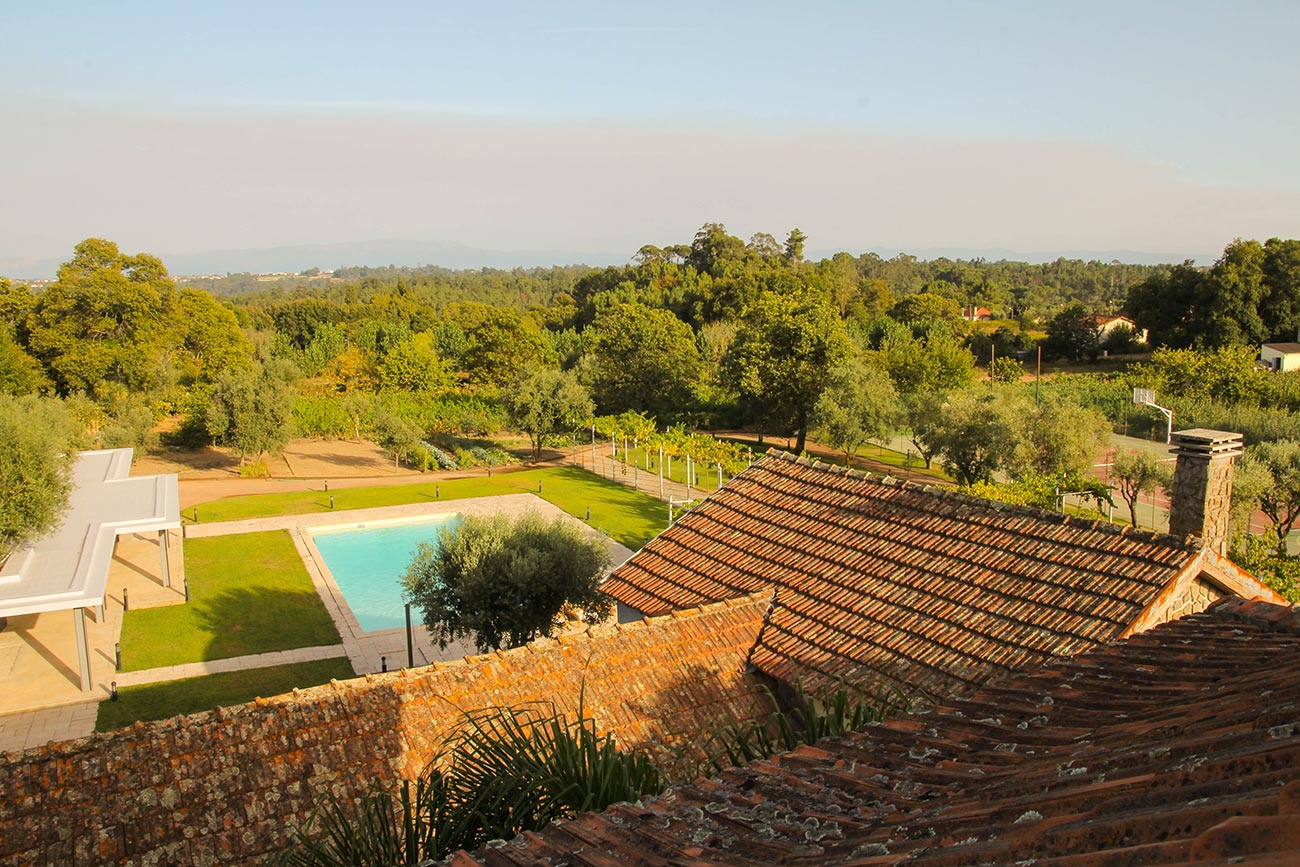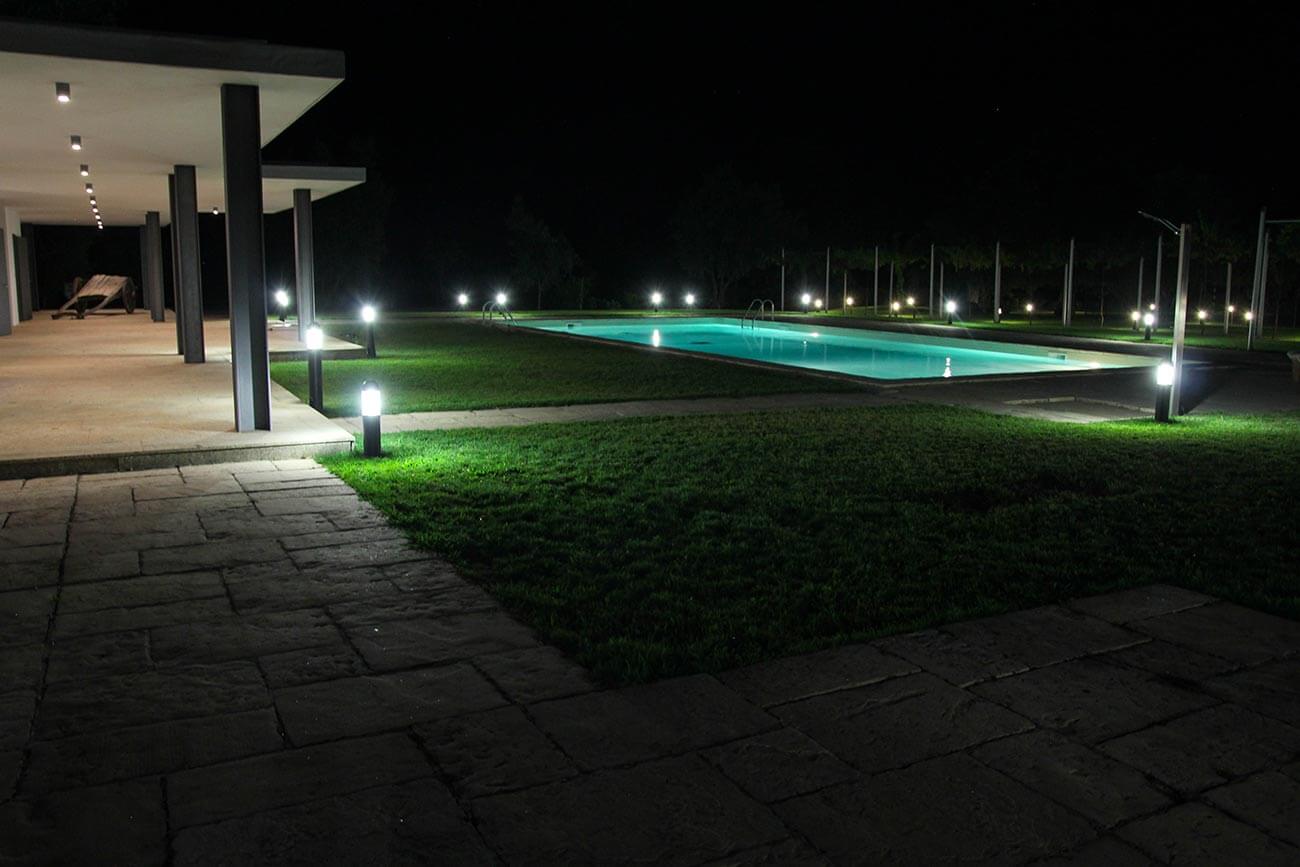 Arts In Country House Linha do Dão
Located in Viseu, in a small village on the countryside of mainland Portugal, this three-story Country House if completely prepared to welcome guests who are looking for a quiet and peaceful vacation on a serene location. With luxury finishings, charm and modern decor the main house comprises one master-suite, two suites and two bedrooms on the top floor, plus a dining room, living room and fully equipped kitchen. Within the property, there is a separate house that features a luxurious master-suite, separated from the main house in order to achieve the highest privacy level possible.
The main house comfortably sleeps up to 17 people, while the secondary house sleeps up to 3 people.
Both of the houses have floor-to-ceiling windows, providing plenty of natural light, fully furnished with dining tables and chairs and lounge area with confortable sofas. The furniture inside is modern, relaxed and minimalist, allowing you to enjoy the living areas for hours, with stereo system built with surround sound. In the main house's ground floor, there a wine cellar and a game-room with snooker table, bulls eye dart equipment and a game table.
There is another lounge and dinning area outdoors that comfortably sits 40 people, with a fully equipped support kitchen, barbeque and typical Portuguese wood oven. This area alto fits another indoor living room with a flat screen TV, basic gym equipment and a massage chair.
All the kitchens in the property are fully equipped with oven, microwave, refrigerator, dishwasher, washing machine, coffee machine, iron and ironing board, crockery, and all kitchen utensils needed to prepare meals.
The swimming pool area is fully equipped with a changing room, sauna and Turkish bath steam room. There is an outdoor lounge in this area with sofas and sunbeds, with a 100sqm swimming pool.
Along the carefully trimmed gardens, one can find a tennis courts, basketball hoop, putting green, a duck pond and a hen house. All the fruits and vegetables consumed within the house are biological and grown within the premises.
There is also covered parking for 2 cars and outdoor parking within the premises for up to 8 cars, with a carwash area.
Rua Vale do Caparro 57-217
3460-011 Tondela
(+351) 291 215 290
(+351) 965 015 330