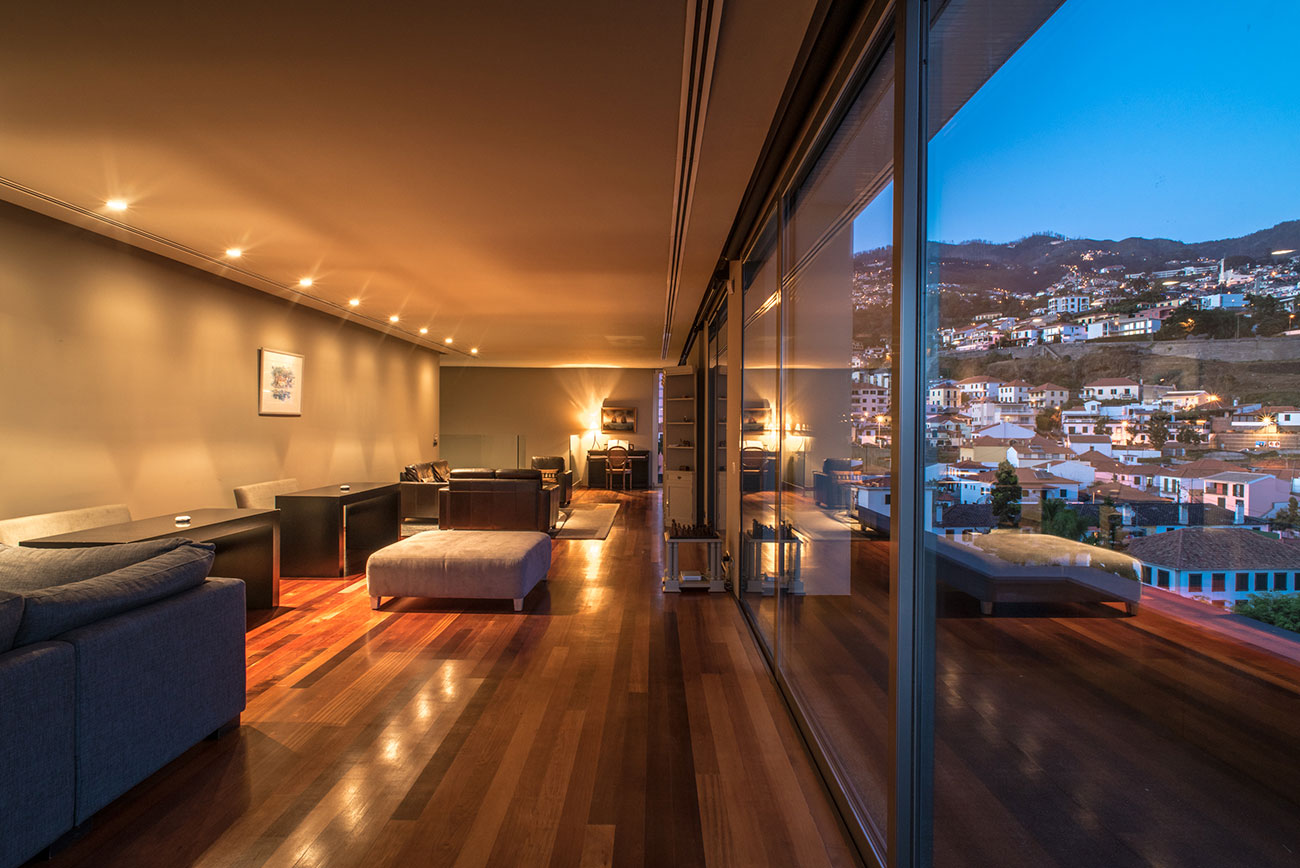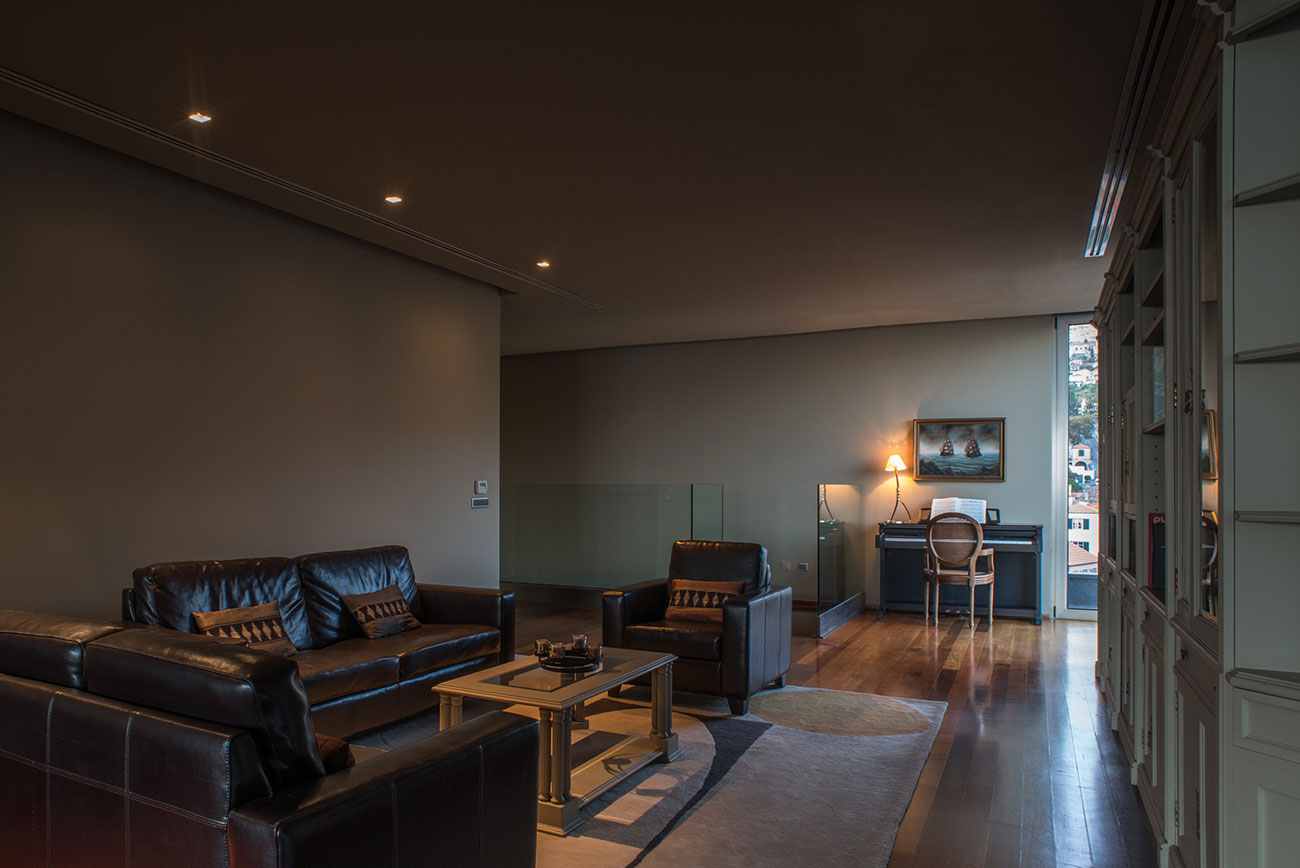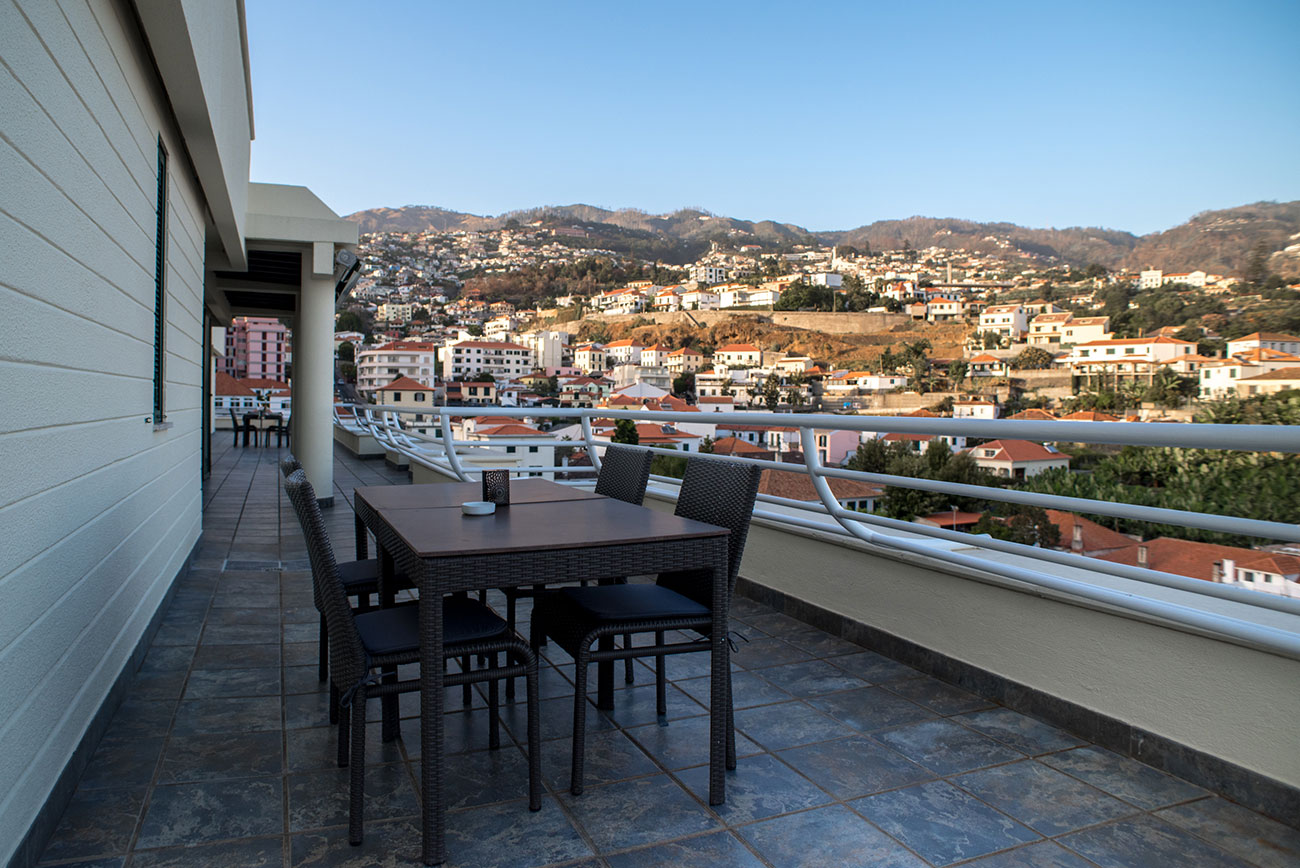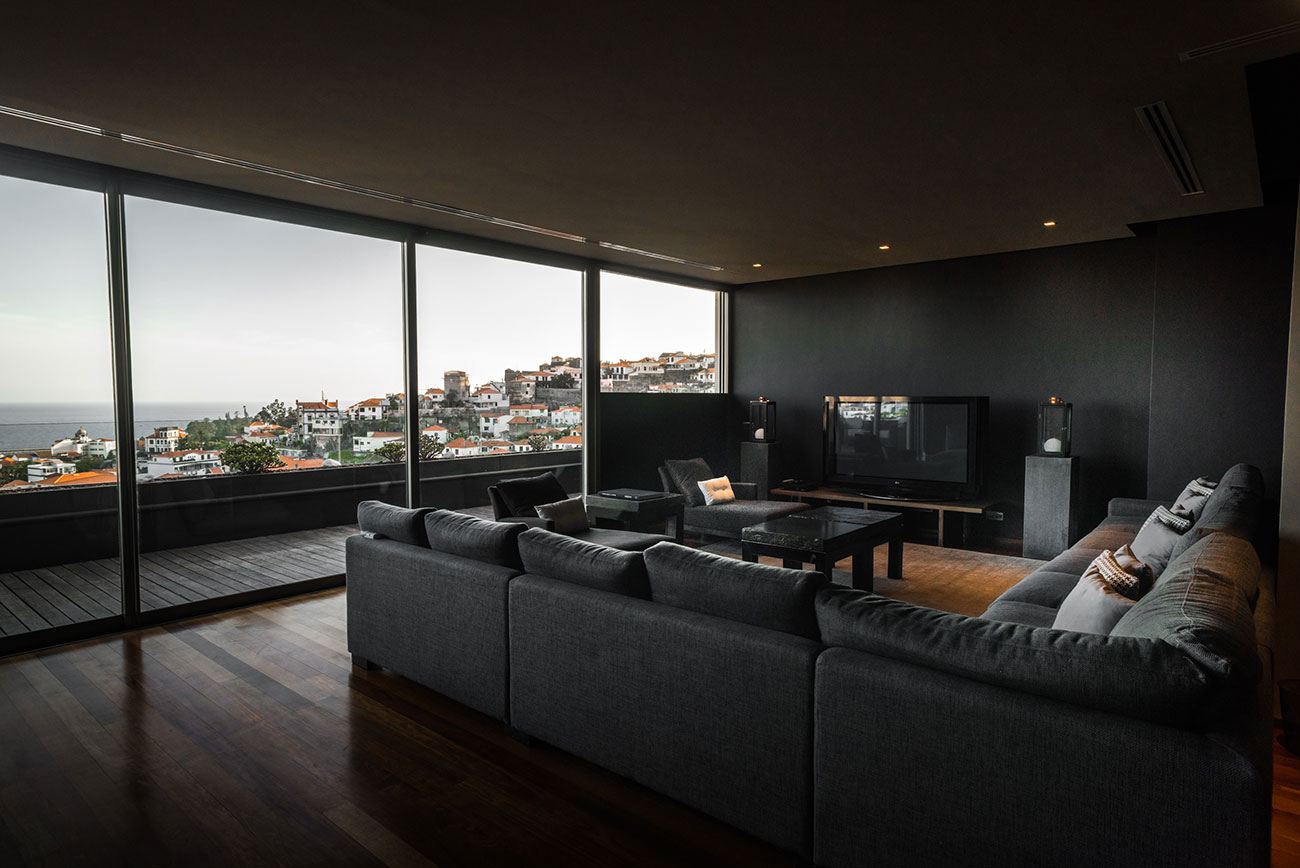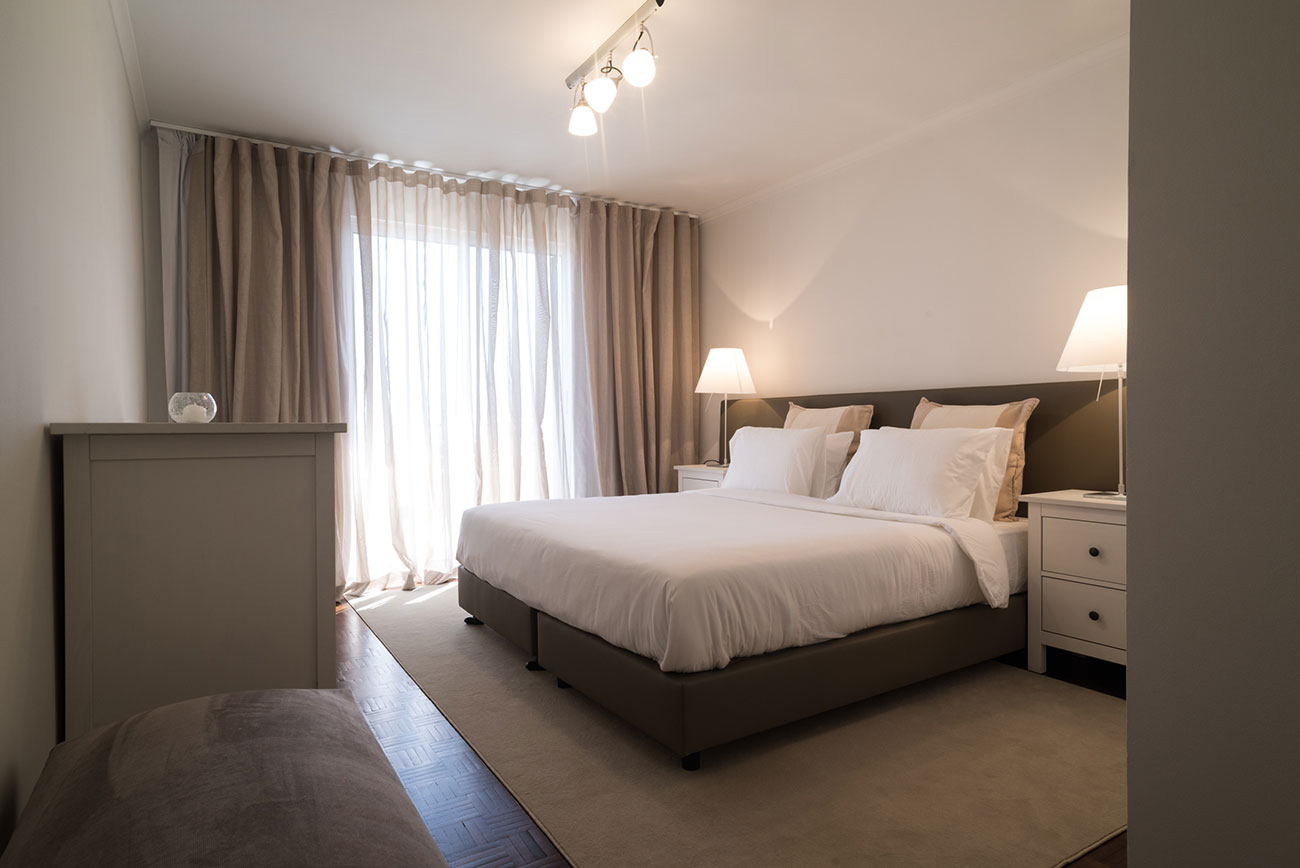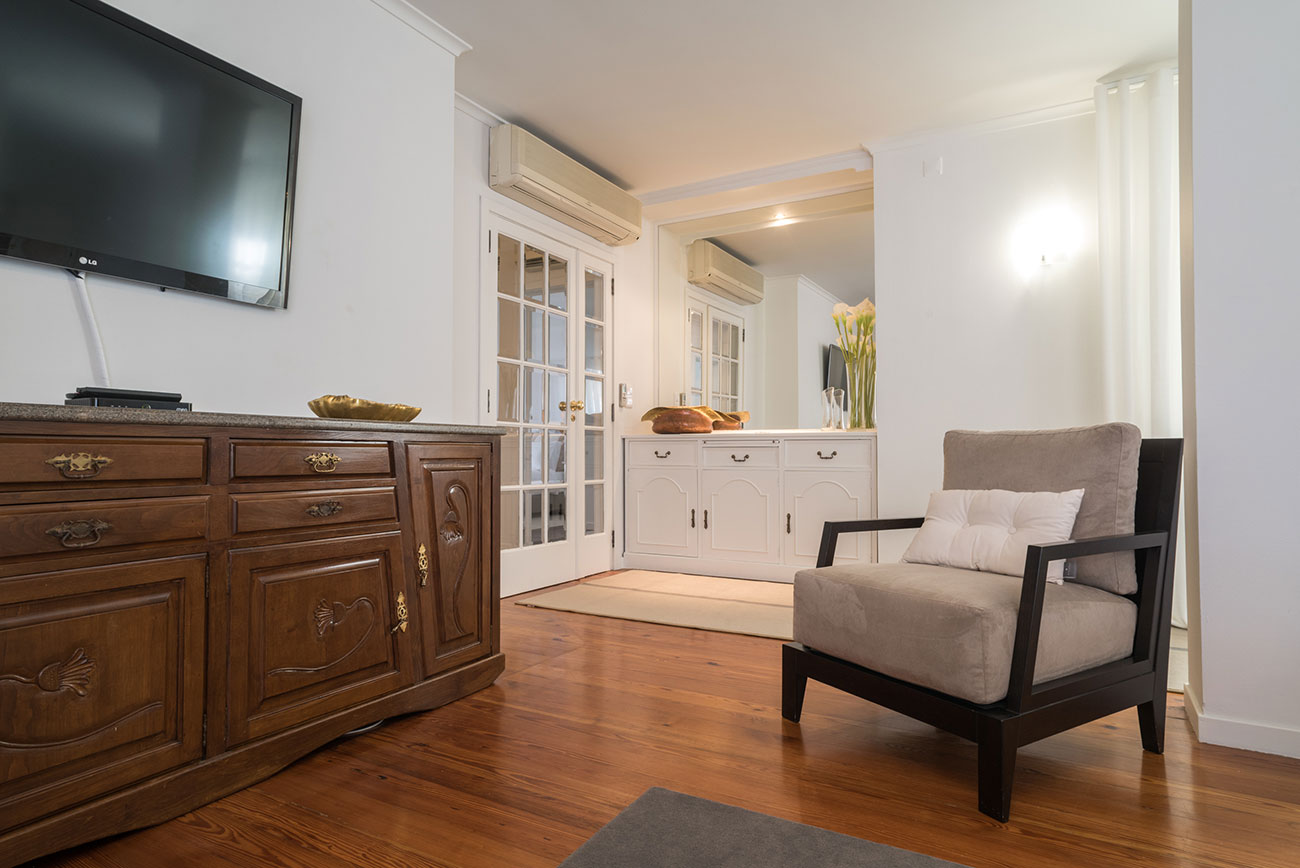 Arts In Penthouse Apartments Tilsol
Located on a 6th and last floor, this very comfortable two-storey penthouse with charm and modern decor comprises a suite, two bedrooms, dining room, living room, kitchen and two large balconies in the centre of Funchal, with garage and easy access to public transport.
This apartment with 3 bedrooms and living room comfortably sleeps up to 6 people.
Both of them have plenty of natural light, due to their large windows, and the doors that connect them directly to balconies, furnished with tables, chairs and lounge area. The furniture inside is modern and comfortable, allowing you to enjoy the living areas for hours, having the home-living room stereo system with surround sound and a piano.
The kitchen is fully equipped with oven, microwave, refrigerator, dishwasher, washing machine, coffee machine, iron and ironing board, crockery, and all kitchen utensils needed to prepare meals, with some minibar products available.
The Penthouse has 3 bedrooms. One of the bedrooms has a double bed, TV and private bathroom with bathtub for shower and Jacuzzi.
The remaining two bedrooms have twin beds and a support bathroom.
Rua do Til, n.º 33, Edificio Til Sol
9050-328 Funchal 
(+351) 291 215 290
(+351) 965 015 330